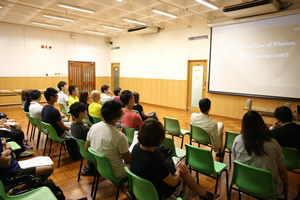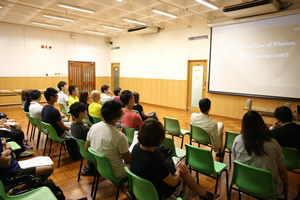 QUALIFICATION FOR ADMISSION
Applicants must have a recognized bachelor degree or equivalent. Applicants should fulfill the "English Language Proficiency Requirement" as stipulated by the Graduate School. Please refer to the "Postgraduate Prospectus" or webpage:
https://www.gs.cuhk.edu.hk/admissions
for details on this requirement. Credits earned can be transferable to M.Sc. in Exercise Science subject to the approval of the Graduate Division of Education.
PERIOD OF STUDY
Part-time programme: 1 year (maximum: 2 years)
PROGRAMME DESCRIPTION
This programme is designed to provide specialized training in Exercise Science and Physical Education for those in the profession of sports, education, recreation, health, fitness and social services and those interested in the profession of exercise science and physical education. Postgraduate students entering this programme may select from a biomechanical, psychological, sociological, pedagogical, physiological sub-discipline in order to obtain the specialized training needed to be effective in Hong Kong settings.
PROGRAMME REQUIREMENTS
(1) Course Requirement
Students are required to complete at least 15 units of courses for graduation.
Study Scheme
Course Code
Units
Required Course
EXSC6101
3
Elective I
EXSC6102, 6201-6205, 6207-6208, 6210, 6211
6
Elective II
SPSY6103, 6202
SSPE6001, 6002, 6100, 6200
6
Total Units
---
15
(2) Other Requirements
| | |
| --- | --- |
| (a) | A student must achieve a cumulative grade point average (GPA) of at least 2.0 in order to fulfill the graduation requirement. |
| (b) | Students must fulfill the Term Assessment Requirement of the Graduate School. A student who obtains a cumulative grade point average (GPA) below 2.0 in the preceding term will be put on academic probation. For details, please refer to Clause 13.0 "Unsatisfactory Performance and Discontinuation of Studies" of the General Regulations Governing Postgraduate Studies which can be accessed from the Graduate School Homepage: https://www.gs.cuhk.edu.hk/. |
TRANSFER OF CREDITS
Credits earned can be transferable to M.Sc. in Exercise Science.
Admission: Suspension of Admission Starting from 2018-19
Enquiries:
Tel: 3943 6096, 3943 5346
Email:
hp_admission_sspe@cuhk.edu.hk